Qatar Pay Wallet
Beyond eWallet!
Qatar Pay eWallet App is equipped with all the means and options that enable users to control their payments and transaction in All-in-one ePayment platform, where they can purchase, sell, and transfer money directly from the mobile in a convenient, fast, and secure way facilitating the online payment processing to all users.
Merchants
Increase efficiency and profit while reducing operation cost
Improve services via Qatar Pay Vend Cashless, Kiosks, and Allin-One POS
Provide transparency to Stakeholders
Promote cashless society for smart cities
QPAN, enables faster and more efficient money transfers
Customers
Qatar Pay eWallet account-levels and privileges
Financial inclusion and eCards Library Organizer
Access to Green Transportation, eCommerce and bills payment trackers
Shopping QR code Payment Technology
Instant Payments Between Wallets
Partners
Generate​ ​more business
Get paid fast
Easy sales tracking
Regular auto bank withdrawals
Lower fees than card payments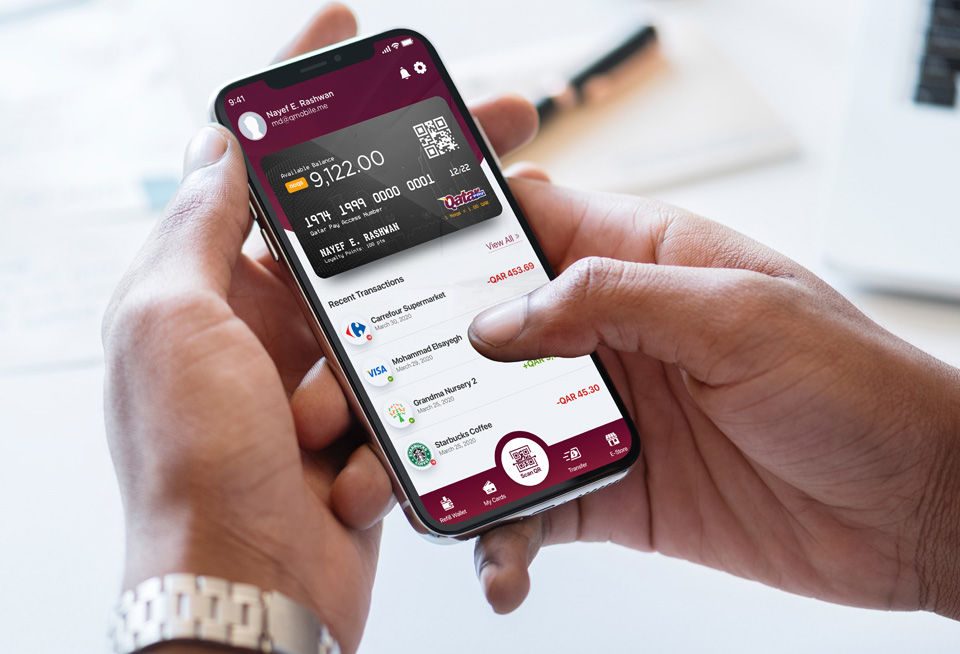 ---
QATAR PAY VEND CASHLESS
Vending Machines that Increase Profit!
Qatar Pay Vending machines offer faster service, a wider selection of products and 24/7 access. We offer QR code payment solutions and provide the vending industry in Qatar with end-to-end integrated solutions from acceptance of any cashless payment methods through to centralized transaction management and reporting tools. We also enable vendors to deploy loyalty and promo code through innovative e-money services. All this creates more opportunities for impulse buys and generates more sales while reducing cost.
Increase spending per consumer (multi-purchase scenarios, easier access to value goods, special offers...)
Improve pricing flexibility by enabling price adjustment to the Dirham.
Decrease cash management cost: direct handling.
Aggregate cashless transactions for lower acquisition cost
Monitor nationality, multi-purchase, average ticket, date, location…to increase knowledge of consumer behavior
Designed to help operators reduce service costs while adding value, Qatar Pay Vending Machines provides the customers with an improved vending transaction experience, as it allows for a variety of payment methods, such as debit or credit cards, mobile wallet, QR code or internet payment, by which the customers can indirectly win product promotions and operators can add more products with a higher value into the machines.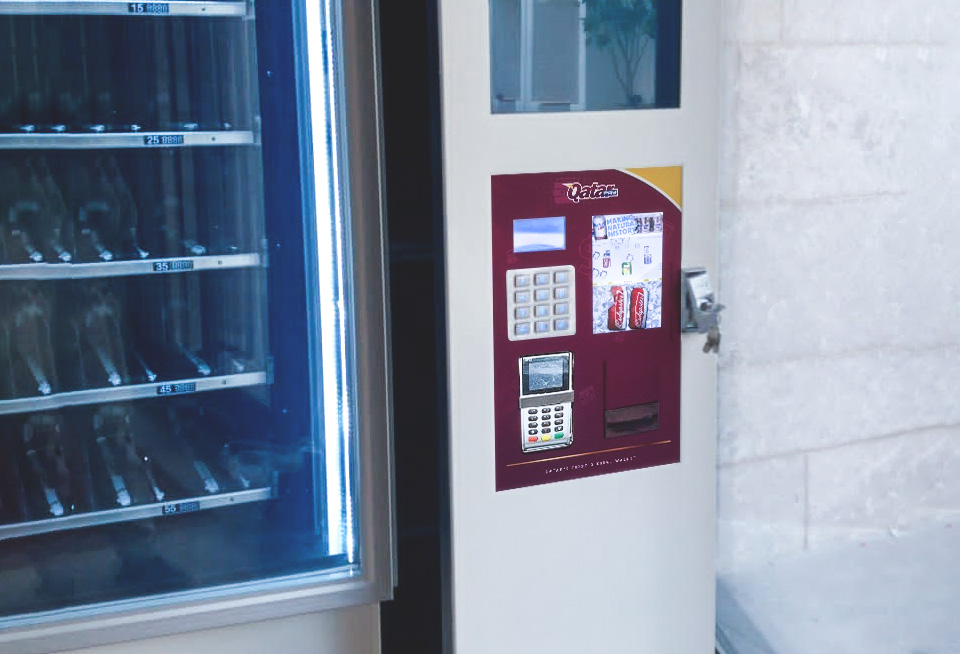 ---
QATAR PAY KIOSK
Kiosks, SSM, and POS that Expand your Business!
Our Qatar Pay Kiosks come with software and self service solutions according to your requirements so that you can rapidly and efficiently manage and refresh your kiosks and self-service terminals. We understand how important it is to provide an exceptional experience for your shoppers. That's why Q- Mobile Kiosks, SSM and POS deliver the performance you need in stylish and versatile designs that will blend seamlessly in virtually any retail environment.
All Payments post in real time through QR code feature in Qatar Pay Wallet App, and the kiosks accepts all payment types, including cash, credit cards, debit cards, and mobile payment.
Provides a secure self-service transaction workflow.
Allows companies to offer any type of payment method their customers require.
Ensures secure and encrypted transactions.
Eliminates the need for expensive staff (for payment process).
Gives access to a full-feature Remote Management platform and comprehensive reporting.
Ensures a positive customer experience.
Using Qatar Pay Wallet' features, our Kiosks and SSM provide complete financial solutions for retail bill payment automation and back-end payment systems, providing simple platform expansion. While customization is focused on customer-specific API integration, user flow content, branding, and incremental feature additions.
POS solution from Qatar Pay Wallet offers all local payment methods so customers can pay the way they want. Enjoy an optimized POS solution using the latest technology to enhance every customer journey and make your POS payments setup easier with the all-in-one payments platform based on Qatar Pay eWallet.
Fully-certified and PCI-compliant terminal range for any business need or customer experience.
Helpful dashboards show performance, terminal fleet management, and reporting in one interface.
Offer all local payment methods so customers can pay the way they want using their eWallets.
Connect payment data across channels for accurate and in depth customer insights.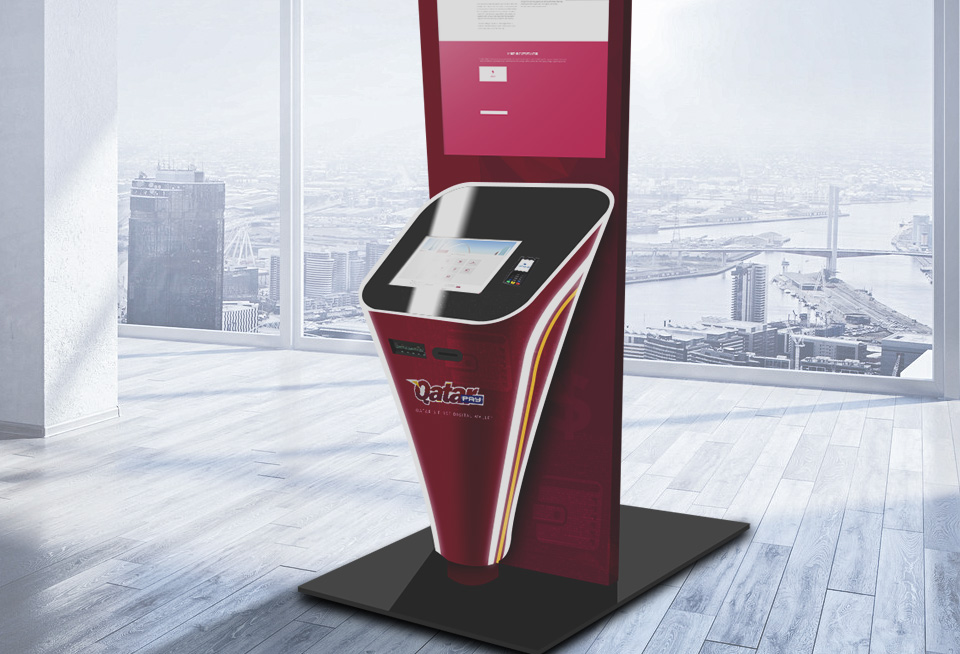 ---